Intelligent solutions for more quality and efficiency
Your machine park is meant to produce: continuously, cost-effectively and safely! We take on your automation projects with a holistic view.
In the manufacturing industry, the digital transformation has long been an important issue to increase quality and efficiency. In this respect, manufacturing automation in terms of Industry 4.0 is key. The better you network your production process, the more flexibility and efficiency you can design into your production methods. To this end, EQOS Energie develops intelligent solutions.
As a principle, our work is manufacturer-independent. Robotics is a part of the spectrum of services we offer and a key component in the complex field of manufacturing automation. The motion sequences we develop will simplify and accelerate your production and make it more resilient. In drive and control technology, we rely on cutting-edge technologies with a special focus on functional safety. You and your staff are entitled to safe operation of your machinery and without functional limitations. During our collaboration, we tightly monitor CE conformity and the legal situation so that we can also train your employees in technical law over the course of the project.
Automation of machinery
telecommunications technology
Protection from cyberattacks
Cable installation
Safety based on audited systems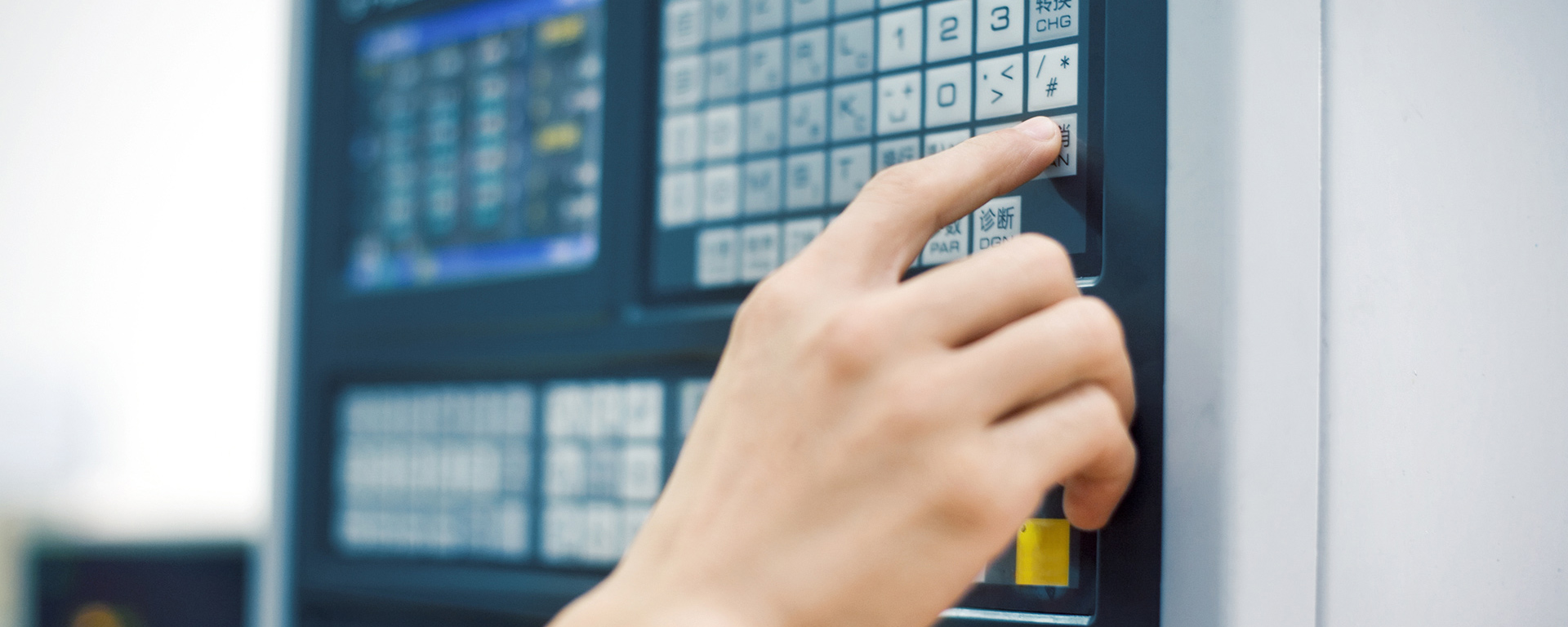 Automation of machinery
Our customers frequently tell us that their old machines are the best. Therefore, we maintain a focus on the retrofitting business even though the set-up of new machinery is also part of our portfolio of services. Converting existing machinery to the state of the art, networking old and new machinery and implementing an emergency-stop concept for the entire production hall that meets your needs and requirements are all part of our core expertise. We conceptualise your remodeling project from the design of the functional safety equipment and construction of a new switch cabinet all the way to programming and initial commissioning of the control system. We can also provide support in the adjustment of your risk assessment.
When it comes to new machinery, special machine construction is one of our most important areas where we can help you. Benefit from our network of mechanical, hydraulic and pneumatic engineers in your manufacturing automation projects. We will support you all the way from your initial process idea to successful commissioning. Whether it's new equipment, an expansion, modernisation or data integration – we advise, plan and develop solutions that suit you.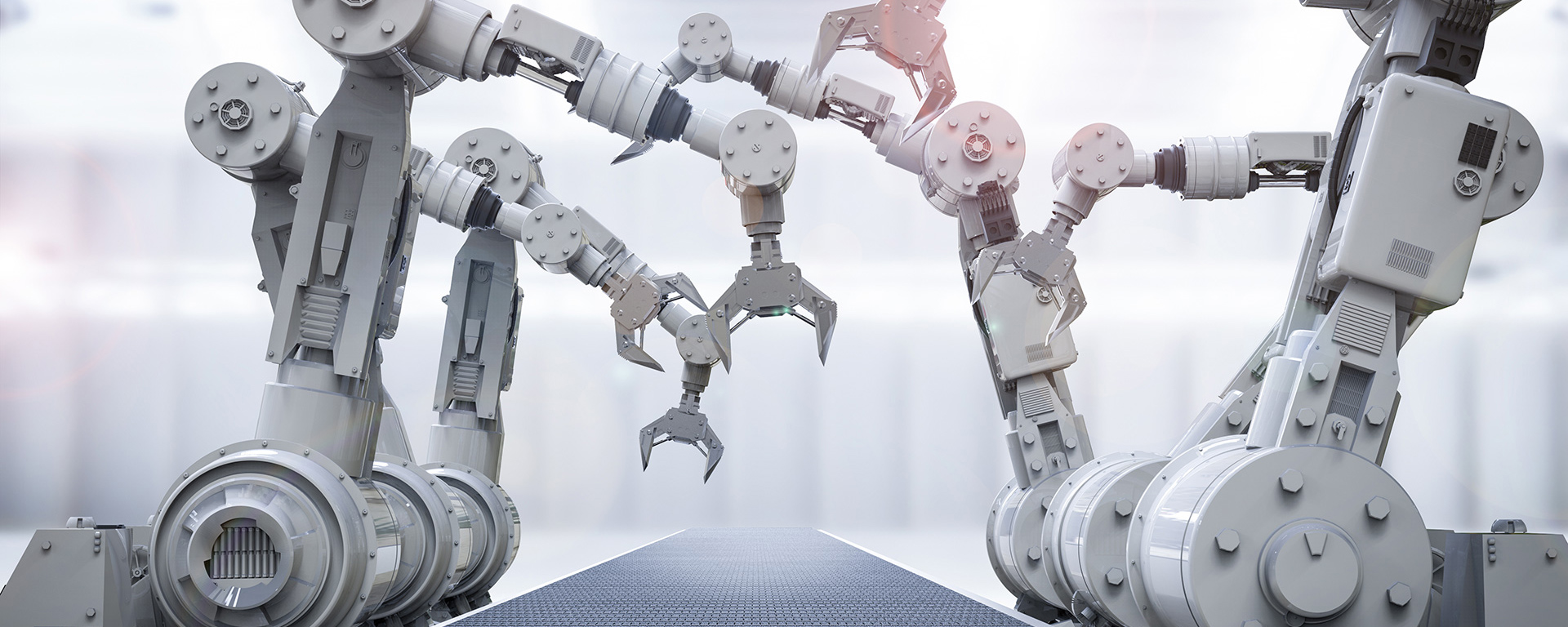 telecommunications technology
In view of digitisation and the shortage of qualified talent, the robotics market will grow dynamically over the next few years. This trend is being driven by the automotive industry, including the manufacturers of electric vehicles, in addition to the logistics, retail and health industries. High digital consistency has been proven to be advantageous across industries, especially during the Coronavirus pandemic. Companies remain capable of working and products can be rerouted quickly. Companies that recognise the need for change in a timely manner are resilient.
Today, robotics can be implemented in almost every field of application. While there are next to no size limitations, most applications require relatively small and quick robotics solutions. Thanks to a variety of tools, robots can grasp and move, weld, connect and detect almost anything today. Work with us to develop your individual custom solution, which we as a manufacturer-independent systems provider will tailor to your needs.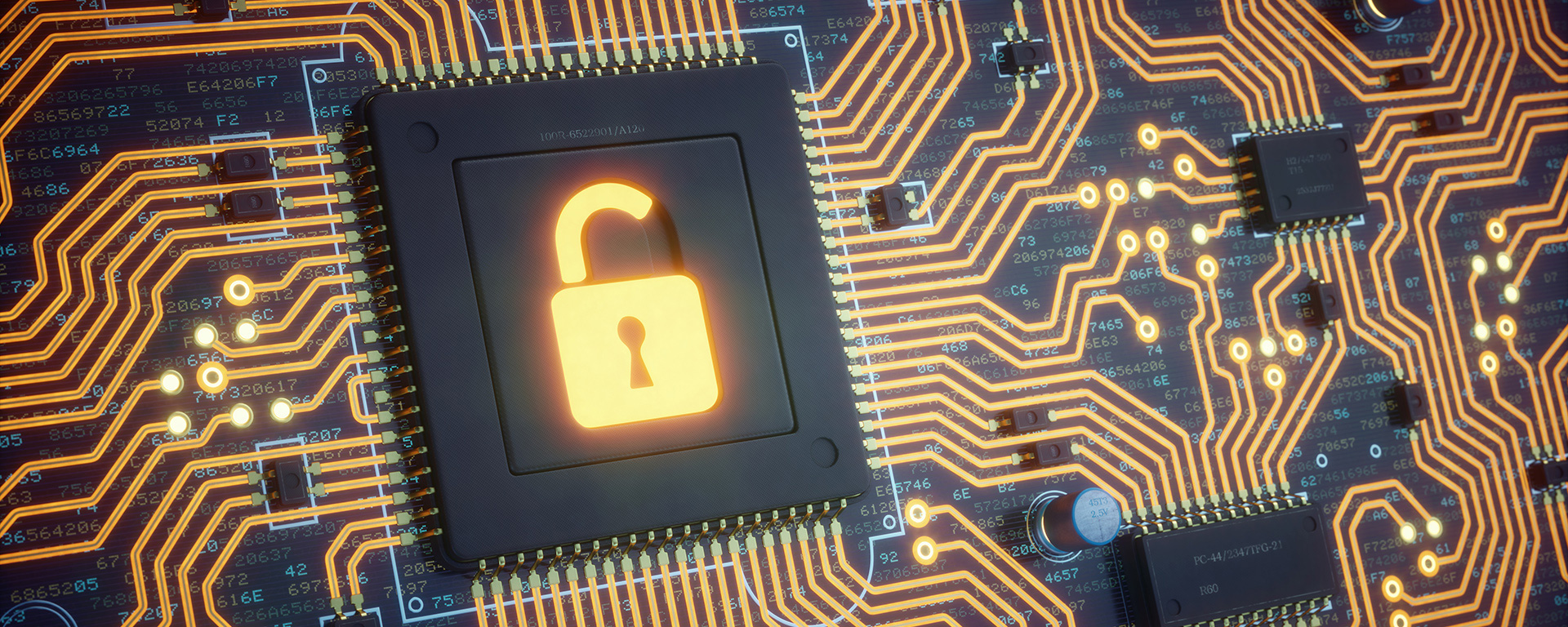 Protection from cyberattacks
Cybersecurity measures incur costs but security gaps can cause tremendous damage and exorbitant consequential costs. In day-to-day business, various automation networks are quickly combined and mixed with your classic IT network structures, either by implementing remote maintenance, by querying the machine parameters or through control elements from secondary systems. Who will be in charge of what areas? If the centralised IT and the technical department cannot come to an agreement, security gaps can be created through imprudent connections, leaving you exposed to manipulation and spying.
Together, we will generate a comprehensive risk assessment in accordance with the DIN EN 62443 standard. Upon request and based on this risk assessment, we will develop a customised cybersecurity solution that is in conformity with the law and which will fully meet your needs.
Rounding out our offering is a maintenance agreement for the security components. This way, you ensure that your firmware, too, is always up to date and you will know who is trying to access your system.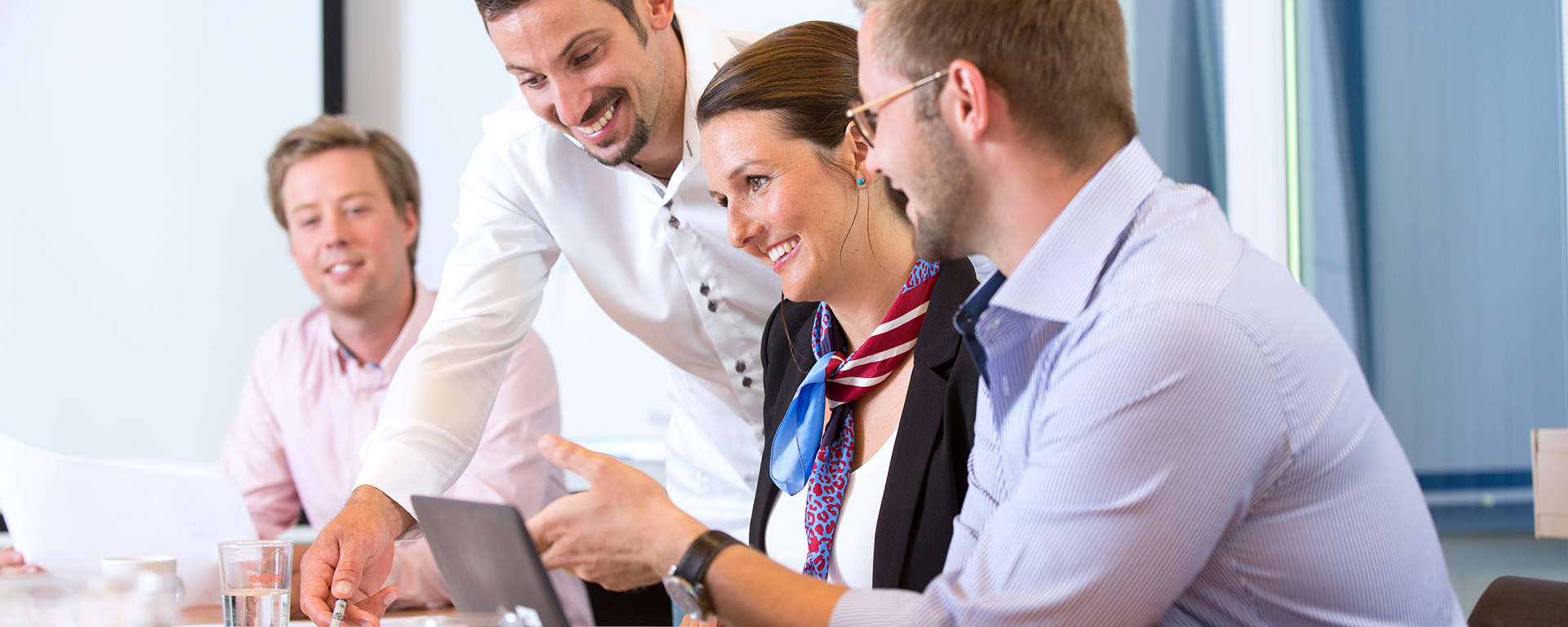 Cable installation
There are many case studies as to how we support our customers in the area of technical law: Typically, individual additional machines are purchased and linked with each other. However, what is frequently overlooked is that the customised system must be viewed as a single system, which results in documentation requirements and possibly required adjustments to the aggregated customised system. In other scenarios, a machine is developed for a company's own special requirements, which means that the operator becomes the manufacturer. However, manufacturers are subject to European regulations which may raise questions on the issue of CE conformity.
Our trained and experienced CE coordinators will also assist you in navigating the jungle of technical law surrounding manufacturing automation. We work with practice-oriented solutions and quickly provide "help for self-help". Our certified trainers will get your teams up to speed with a combination of training seminars and training on the job. After no more than three projects, you should be able to incorporate the necessary working steps into your everyday work routine. In terms of content, we focus on product safety and the Industrial Safety Regulation.
Please visit us at our training facilities – in strict observation of distancing and sanitation measures, of course. Our coaches would be equally happy to travel to your place of business for in-house training sessions. Our coaches would be equally happy to travel to your place of business for in-house training sessions.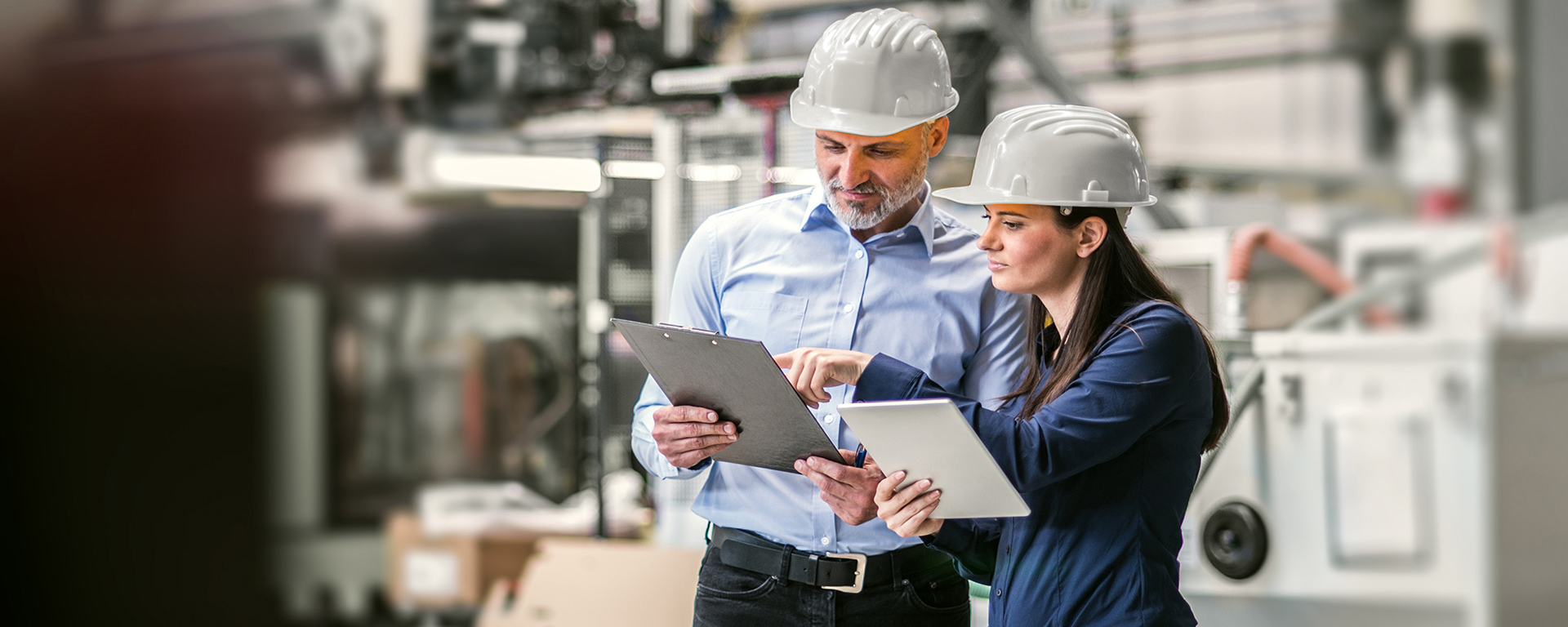 Safety based on audited systems
All electrotechnical installations, devices and systems must be professionally maintained and subjected to a professional audit at regular intervals. This is the only way to prevent outages and ensure the highest degree of operational safety and, consequently, personal safety in addition to safety from material and fire damage.
We specialise in auditing your machinery and fixed installations. In most cases, these systems are problematic, because they are complex and comprehensive. We generate an auditing concept and an auditing procedure for you that will have the least possible impact on your production. We will also test your safety equipment for its effectiveness, including such things as light barriers or safety doors. In doing so we will determine if the "dangerous movement" of the machine will stop in a timely manner after the protective device was triggered. Our auditors receive continuous training and education, so that you can benefit from our expertise.
Would you like more details, literature or an offer?