Helping to design the energy transformation through overhead line construction
Our offering: reliable installation from soil to mast tip with the highest priority on occupational safety.
The demands regarding a high-performance energy transmission network are growing. This makes a secure, consistent infrastructure essential in order to meet current and future requirements. EQOS Energie helps companies bridge the long connecting distances between the point of generation and consumers. You can always depend on the quality of execution of our projects in overhead line construction. When constructingand maintaining your power grid, we deploy well-coordinated teams for thepreliminary assembly, for mast erection and for the wire rope hoist including follow-up work. We always focus on aspects of occupational safety, quality and environmental protection in overhead line construction.
What is characteristic for our overhead line construction is our broadly diversified positioning: With us, you benefit from many years of interconnected expertise across multiple departments and from an excellently equipped portfolio of tools and equipment. To provide the best solutions, we continuously invest in patents, state-of-the-art machinery and our vehicle fleet. Our standard of occupational safety also exceeds the legal requirements. We have our own training centre south of Berlin where we also offer training for other companies.
Your new construction is in the best hands
We refurbish everything around your masts
Installation of temporary structures and emergency scaffolding
Highest safety based on our own training centre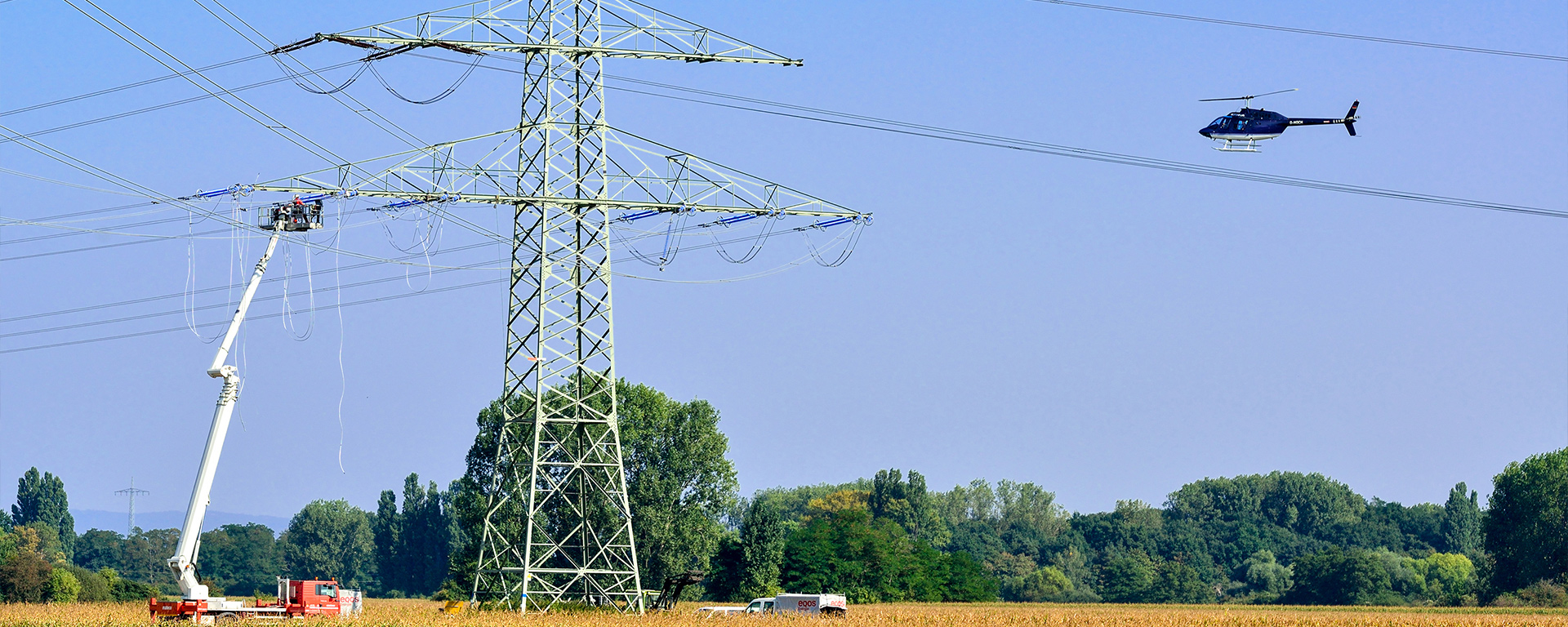 Your new construction is in the best hands
We feel perfectly at home with mast construction and cable installation. With our many years of expertise, erecting masts is no challenge for us. Whether steel lattice or solid-wall steel masts, high-temperature conductors, in cities or in the countryside, rain or shine – we will deliver a flawless installation. Depending on the requirements and local conditions, we use a pole boom, cranes or helicopters.

We refurbish everything around your masts
Masts are permanently exposed to all weather conditions – at the same time, they are an important part of the power supply. Therefore, regular line upgrades are essential. In addition, the energy transformation makes high-performance, resilient masts more necessary than ever. Whether upgrading or modernising your overhead lines, we are at your side with our expertise in the following areas:
Refurbishment of existing lines
Exchange of conductors and ground wires
Exchange of fibre optics cables
Mast refurbishment
Foundation upgrades
Chain refurbishment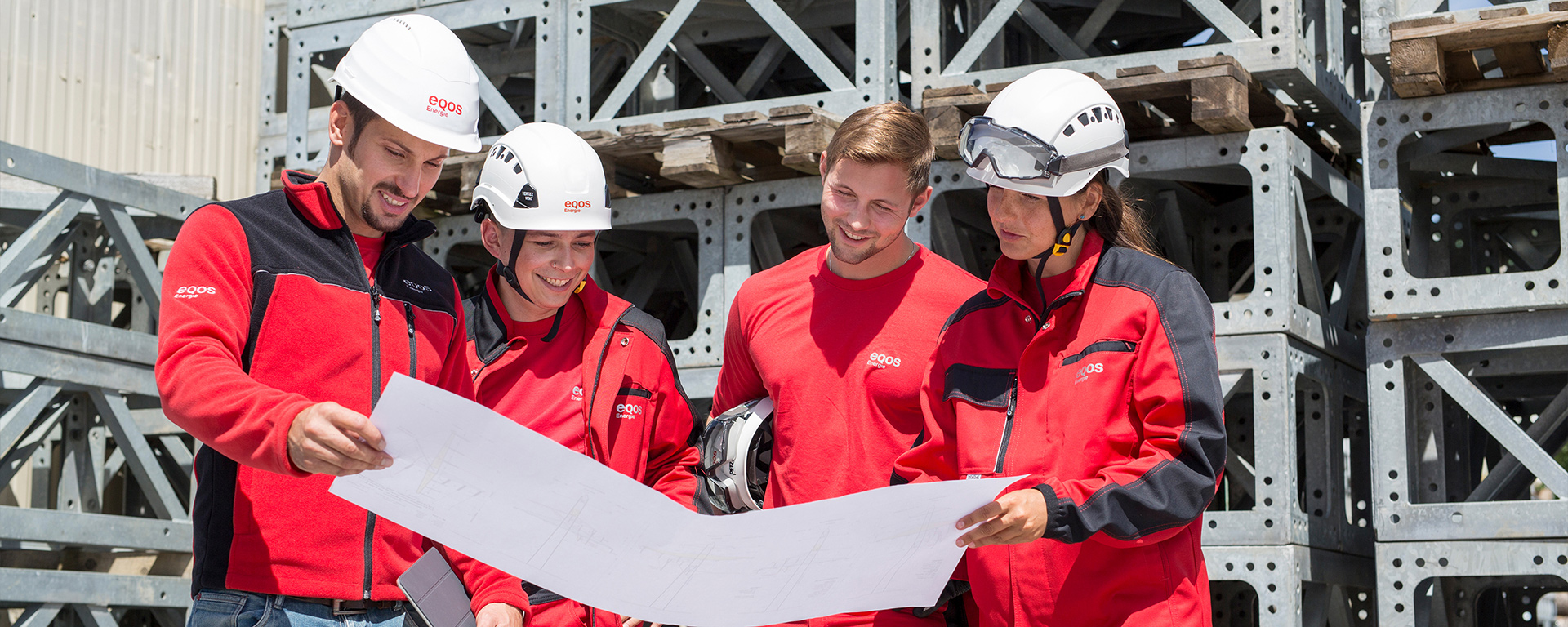 Installation of temporary structures and emergency scaffolding
Does your network expansion require temporary bridging to keep existing lines operational? No problem, because we have exactly the right solution for you. When connecting new lines, during conversion work, maintenance and repairs or even in the event of malfunctions: We install everything you need at any time, always in close collaboration with our engineering. They also plan temporary solutions and required bridging. Affected lines are repositioned before cabling work and then back again. We have our own 110-kV field installation cable as well as a wide range of 110-/380-kV emergency scaffolding, which can also be used as temporary load solutions.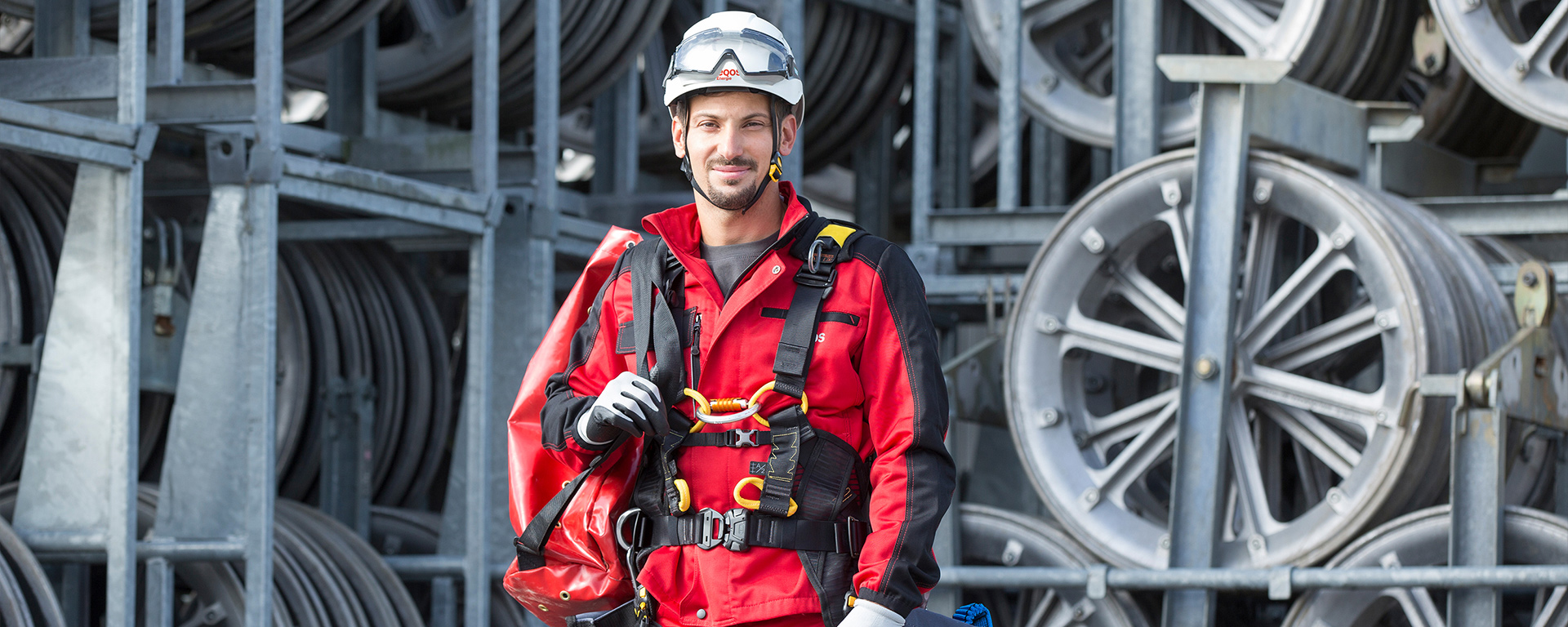 Highest safety based on our own training centre
Safety has top priority at EQOS Energie. This concerns the safety and stability of transmission networks as much as the safety of the people who work for us on a daily basis. We take their education and training into our own hands!
At our Bersteland location, we have invested in our own training centre where we hold training courses, safety training and instruction, among other things. We are happy to offer this service to other companies as well. But that's not all: At the same time, the centre also functions as a test centre where we rigorously test the products we develop. All with the goal of being able to offer you the best quality and high safety standards.
Would you like more details, literature or an offer?